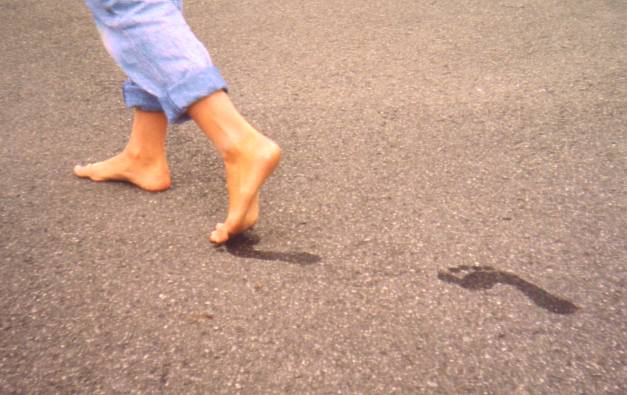 Got Sore Heels in The Morning?
Sore heels in the morning, also known as Plantar Fasciitis  just plain sucks, especially if you're a runner.
Sharp, burning pain that stays with you all day long and the only thing that gives you relief are stretching and pressure, and that's why many people recommend rolling the bottom of your foot on a golf ball or frozen water bottle for 10 minutes
According to the Mayo clinic, when stretching the plantar fascia, hold each stretch for at least 30 seconds – don't bounce and do one or two repetitions two to three times a day.
Here are 3 Pain-Relieving Products I came across that helps heal plantar fasciitis sufferers' sore heels in the morning.
1. Plantar Fasciitis Splint by Vive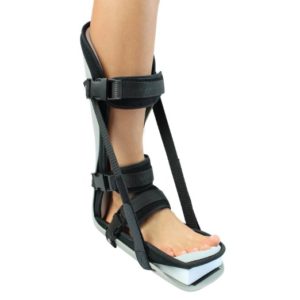 Night splints keep your feet stretched out all night so when you wake up, you won't re-injure them when you get on your feet in the morning. You'll have minimal pain sore heels in the morning when walking around and that should continue throughout the day.
It's been reported that your foot can feel numb because of pressure from the straps, but night splint users say that if you stick with it, you'll eventually find the fit that lets you sleep all night with it on.
If it is too uncomfortable to sleep through the night with it, use it for a few hours at a time while your leg is elevated (using a pillow or recliner). That alone is enough to give you drastic results since it holds your foot in the recommended dorsiflexion stretch.
Rating/ Price
4.3 out of 5 Stars
50 customer reviews
Price: $29.99


2. Foot Rubz Massage Ball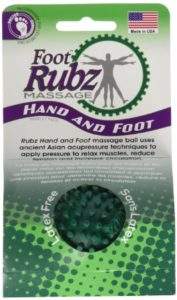 This little ball massages trouble spots on hands and feet. Just roll the stimulating fingers under feet for fast plantar fasciitis relief.
You might feel your heel crunching as you rolled the ball under your heel, but that's just breaking up scar tissue. It's a "good hurt" in the arch and on the ball of your foot as well. Roll on these first thing when you wake up and you can say goodbye to sore heels in the morning.
Rating/ Price
4.5 out of 5 stars
1,654 customer reviews
Price: $5.49
My first deep tissue massage with Morgan was wonderful. He keyed in to my trouble spots with skill leaving me feeling looser and lighter. He spoke infrequently, mostly asking questions about the amount of pressure or injuries I had noted on intake, leaving me in silence to truly have a deep, total body/mind experience. The subtle natural light flowed through shades on the 3rd floor windows creating a soft experience. Furnishings were tasteful and simple. Definitely going back. Location great!
- Diana Cullum-Dugan