How to Relieve Back Muscle Pain in 6 Easy Steps
In this article, you're going to learn how to relieve back muscle pain in 6 easy steps.
Did you know that chronic pain affects approximately 100 million people each year? Chronic pain is classified as pain that persists for 12 weeks or more.
Lower back pain is the most common kind of chronic pain complaint. When the body's pain signals keep firing in the nervous system for this length of time, it can have a draining effect on a person's quality of life – physically, mentally and spiritually.
How to Relieve Back Muscle Pain – Step #1: Stop Slouching!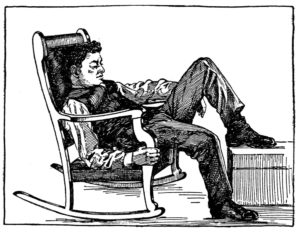 Cut the bad habits of slouching or leaning to one side, even if these positions make the pain subside.
An upholstered chair with a seat cushion can help decrease any pressure in your low back or hip.  Un-upholstered, straight-backed chairs can also be helpful because they force you to sit with better posture and monitor your weight distribution, as well as letting the ischial bones (the "sitting bones") protect the large nerves that travel through the buttocks.
If you work at a computer all day, check your ergonomics and make sure your office chair is adjustable.
How to Relieve Back Muscle Pain – Step #2: Check Your Bed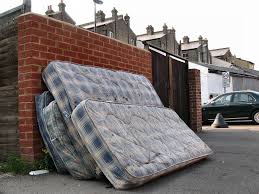 I've had countless clients who come in saying that they woke up feeling stiff and achy, probably from "sleeping wrong".
Replace your current mattress, if it's over 10 years old. Getting a medium hard mattress layered with memory foam might be the best choice.
Also, having a regular low back stretching routine an hour or so before you go to bed can help you wake up pain-free.
How to Relieve Back Muscle Pain – Step #3: If The Shoe Doesn't Fit, Don't Wear It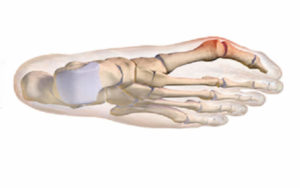 Ill-fitting shoes lead to poor posture, foot abnormalities, and back pain.  Like an old mattress, shoes can get worn down and overused. It's important to change them often.
High-heeled shoes without a question bring the weight forward, accentuating the low back curve leading to backaches, bunions, and blisters. A better alternative would be a platform with a roomy toe box.
As for men, shoes must be comfortable and fit well, or your tight hamstrings will be complaining.
How to Relieve Back Muscle Pain – Step #4: Strengthen your Core
Sitting for long periods of time can weaken a person's core muscles. Weak core muscles ultimately diminish a person's natural lumbar curve, creating a scenario for crippling back pain.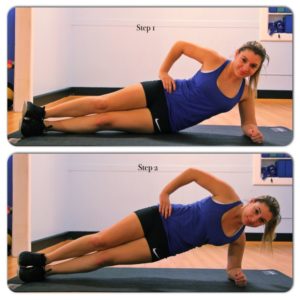 You have to strengthen your core, the abdominal and pelvic muscles that encircle and support the spine.
How to Relieve Back Muscle Pain – Step #5: Strengthen Your Back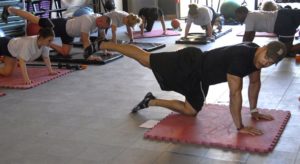 Sitting for long periods of time with hunchback posture can weaken your lower back muscles, so adopting a comprehensive back strengthening program is essential to reverse bad posture and back pain.
How to Relieve Back Muscle Pain – Step #6: Some Like it Hot!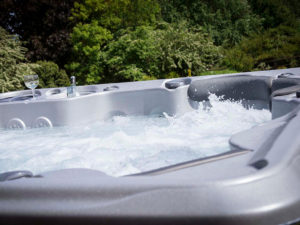 Heat therapy can help relieve pain from the muscle spasm and related tightness in the lower back. It increases circulation and the flow of oxygen and nutrients to the muscles, helping to heal the damaged tissue.
Heat therapy is also easy to do on your own. Two simple ways are relaxing in a warm bath or using a moist heat pad.
So there you have it, 6 steps to getting rid of crippling low back pain.
Btw, also in case you haven't seen this yet, you can go here to learn about my personal journey of how I cured my severe low back pain, in only 3 weeks, without surgery, physical therapy or pain pills.
This experience inspired me to create my Low Back Pain Survival Guide.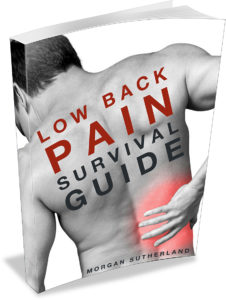 Recommended Reading
5 Essential Core Strengthening Exercises for Lower Back Pain Sufferers
Top 5 Back Pain Exercises at Home to Prevent Back Spasm